Impress your guests with our delicious catering services!

Let us take care of you for your next event
Catering Company in Madison, WI
Upstairs Downstairs Catering offers premier catering services to individuals and business entities in Madison County, WI, and Dane County vicinities. We're a step above the rest because of these attributes in which we have 100 percent pride: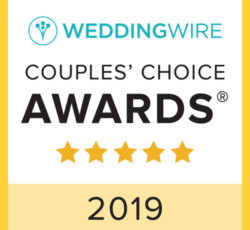 40+ Years of Experience
We have been serving the community for more than 40 years and continue to make our guests' events memorable every day. Take advantage of our experience and expertise to supply delicious food to your employees, business partners, and guests on special occasions.
A Variety of Events
Our caterers can service a variety of events and can adapt to any setting. Weddings, corporate events, and parties are just a few of the gatherings we can supply food and good spirits whenever you need them.
Specialized Menu Options
We understand that each event is unique and has different requirements. Thus, we provide a vast assortment of menu options to cater to people with different tastes and needs. We offer a multitude of cold and hot hors d'oeuvres so that your guests can snack while waiting for the main event. Our platters include antipasto, hummus, tortellini, and more options.
Areas Served
Waunakee, WI | Sun Prarie, WI | DeForest, WI | McFarland, WI | Madison, WI | Verona, WI | Mt Horeb, WI | Oregon, WI | Stoughton, WI | Fitchburgh, WI | Cross Plains, WI | Middleton, WI
Additional Options
Additionally, we can provide your guests with family-style or buffet-style options. Our buffet options have a delicious mix of food items, from chicken cordon bleu to London broil and beef brisket. Seafood options such as shrimp and salmon are available as well. You'll be thoroughly impressed with all the choices you have to make your event amazing.
Moreover, we have special menus. One of the most favorable attributes of our service is that we include people with allergies and alternative eating styles. Ask about our vegan and allergen-free meal options if you have guests who may need them.
Versatile Service Options
Our service options are varied so that we can cater to various clients and situations. For example, we have bartending options for specific events, and our buffet-style events have carving stations. We can also tend to picnics and provide onsite services. Our goal is to customize your event to make it a complete success.
Contact us to hear more about our extensive menu options and services. You can contact us at 608-256-4600 to speak to one of our providers. Let us know what you need, and we will strive to provide it. We are open every day of the week during convenient hours and can consult with you right away.